MiScope Adapter Lens with Stand
The MiScope adapter lens with stand is designed to lower the magnification of the MiScope to 6 - 40x and increase the field of view.
The MiScope adapter lens works with the regular MiScope models (including the MiScope; MiScope-SW; MiScope-IR; MiScope-UV). It includes a removable reducing lens which allows more of the object to be viewed and captured, and a stand which positions the MiScope at the correct height above the object.
Whenever you want to use your MiScope at lower magnification, fit the lens adapter into the plastic bottom of the MiScope and place the MiScope on the stand. MiScope not included (must be purchased separately).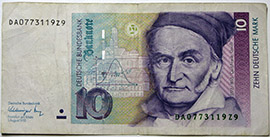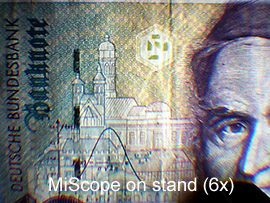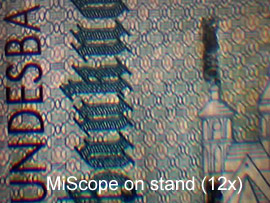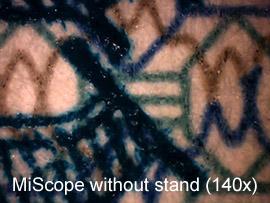 Part Number
Price
MISCstand

$125

Stand for MiScope: to lower the magnification and increase the depth of field. One year warranty.

lowers magnification to 6x
increases field of view
gives additional working distance to provide access to samples
portable
includes stand, removable legs and lens
MiScope must be purchased separately (not included)


Weight: 2 oz
Dimensions: 3' X 3" X 3"
Field of View with stand: 2 inches
Warranty: 1 year Limited Warranty
Included/Options