ZC3-505-03: 5.0 Megapixel USB 3 Digital Video Camera
An ultra-compact, scientific quality camera for machine vision or microscopy, the ZC-505-03 is fully UVC compliant (including DirectShow) so it is compatible with the hundreds of programs which already support this popular standard.
The 2592 x 1944 pixel array updates at 15 frames/sec at full resolution or 30 frames/sec. at 1920 x 1080 pixels over USB3. The camera is backward compatible with older computers that have a USB 2.0 port -- running at a lower frame rate.
Since the ZC-505 is fully powered from the USB 3 port, it is the perfect choice for mobile imaging applications.
The ZC-505 camera includes Video ToolBox Pro software, which provides full control over the camera, an easy-to-use interface for image capture, and advanced labeling, annotation and measurement features. Additional software provides advanced control of the exposure, including automatic or manual control of gain and exposure, white balance, and image integration for low-light imaging.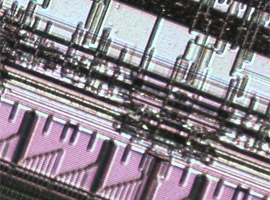 ,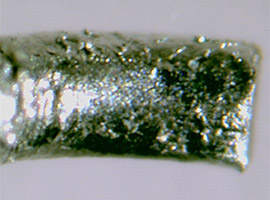 | | |
| --- | --- |
| | Part Number |
| | ZC3-505-o3 |
| | 5.0 Megapixel camera with USB 3 port connector including Video Toolbox Pro software. |

2592 x 1944 pixels
USB powered
Connects directly to laptop or desktop computers with USB 3 (backward compatible with USB 2 at lower frame rates)
Windows (32 and 64 bit)

Optional MAC software
Includes PC software to capture still images and movies, with labeling, annotation and measurement


Microscopy (brightfield, darkfield, fluorescence)
Inspection
Video Documentation
Mobile Imaging
Photo ID Systems
Webcasting

Sensor Type: CMOS
Sensor Size: 4.73 mm x 3.52 mm (1/2" type)
Pixel size: 2.8 µ x 2.8 µ
Array Size: 2592 x 1944

Frame Rate: 15/sec (full frame)
30/sec at 1920 x 1080 pixels

Shutter: rolling, progressive scan
Gain: manual or automatic
Lens Mount: C
Camera Housing: Anodized aluminum
Camera Body Size: 45 (h) x 45 (w) x 58 (d) mm
Camera Weight: 128g (w/out lens)
Mounting: 1/4 - 20 threaded tripod socket on any side
Software
Capture Program: Video ToolBox PRO
Drivers: none required

Windows XP/Vista/7/8/10 (32 or 64 bit)
MAC OS X 10.6+ (Mac Software Optional)
Free USB 3.0 Port
(backward compatible with USB 2.0 at slower speed)
DirectX 8.1 or greater
Pentium IV 1.6+ GHz or faster (i Core 1.5+ GHz recommended)
1+ GB of Free Memory (2+ GB recommended)
Video card with 64+ MB of video RAM, minimum 800 x 600 resolution at 16-bit (65,000 colors)

Software add-ins: